For more than three decades our school has been a leader in dance education.
Our reputation for inspiring students of all ages to be the best they can be is one of the primary reasons for our success.
When we say 'the best dancers we can be' we speak inclusively of every student, whether they are pre-school, recreational or intensive students!


OUR MISSION STATEMENT:
We believe a teacher's influence on the future of a student extends far beyond what goes on in the classroom. Our teaching philosophy is centered on instilling a passion for dance while building self-esteem and confidence in every child. The students' well-being is priority; their capability secondary.
---
IMPORTANT DATES
​2016-2017

Fall Classes Begin: Mon 9/12
Country Fair: Sat 10/8
(rain dates: 15,22)
Bring-A-Friend Week: 10/17-10/22
Winter Holiday Parade: Sun 11/27
Holiday Class Parties: 12/16-12/22
Parent Observation: 1/16-1/21
Recital Dress Rehearsal:
​ Wed 6/7 & Thur 6/8
Annual Recital: SUNDAY 6/11/17
Last Week of Classes: 6/12-6/17
Summer classes begin: 7/11/17

SCHOOL YEAR CLOSINGS:
Halloween: October 31
Thanksgiving: Nov 23-Nov 27
Holiday Break: Dec 23-Jan 2
Presidents Day: February 20
Spring Break: April 10-April 16
Memorial Day: May 29
Recital Dress Rehearsals: 6/7 & 6/8
Recital: SUNDAY 6/11/17

CHECK BACK HERE FOR
SNOW DAYS/EMERGENCY CLOSINGS
or call the studio at 732.549.2244
​

NEWS & EVENTS

REGISTRATION FOR FALL CLASSES HAS BEGUN!
Click buttons on right to see our 2016-2017 class schedule, tuition rates and to print a registration form

Come see MDC dancers perform at the Metuchen Country Fair, Saturday, October 8th
​(raindates: 10/15, 10/22).
​ Performance time is
​2:00-2:30pm.
MDC will have a table set up in front of the studio. Stop by to spin the wheel and win a fun prize!

NEW - FOR A LIMITED TIMELY ONLY! REGISTER YOUR PRESCHOOLER - AGES 2 TO 4 - FOR DANCE CLASS AND RECEIVE A FREE PAIR OF BALLET SLIPPERS FOR YOUR CHILD!

SEE CERTIFICATE BELOW AND CONTACT US TO TRY A CLASS!

---

---

FOLLOW OUR
SOCIAL STUDIO
​


DOWNLOAD NOW

Print all your registration information from home!

MORE DOWNLOADABLE INFO:

**NEW NEW NEW NEW**
for Fall 2016
ABSOLUTE BEGINNER TEEN DANCE CLASS!!!!!​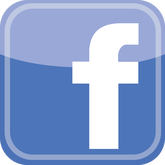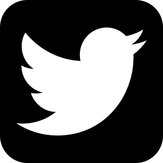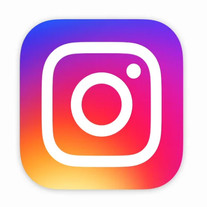 ---

---
| | | |
| --- | --- | --- |
| | See what our dancers and alumni are doing outside of Metuchen Dance Centre and in the professional world! | |