TUITION RATES 2017-2018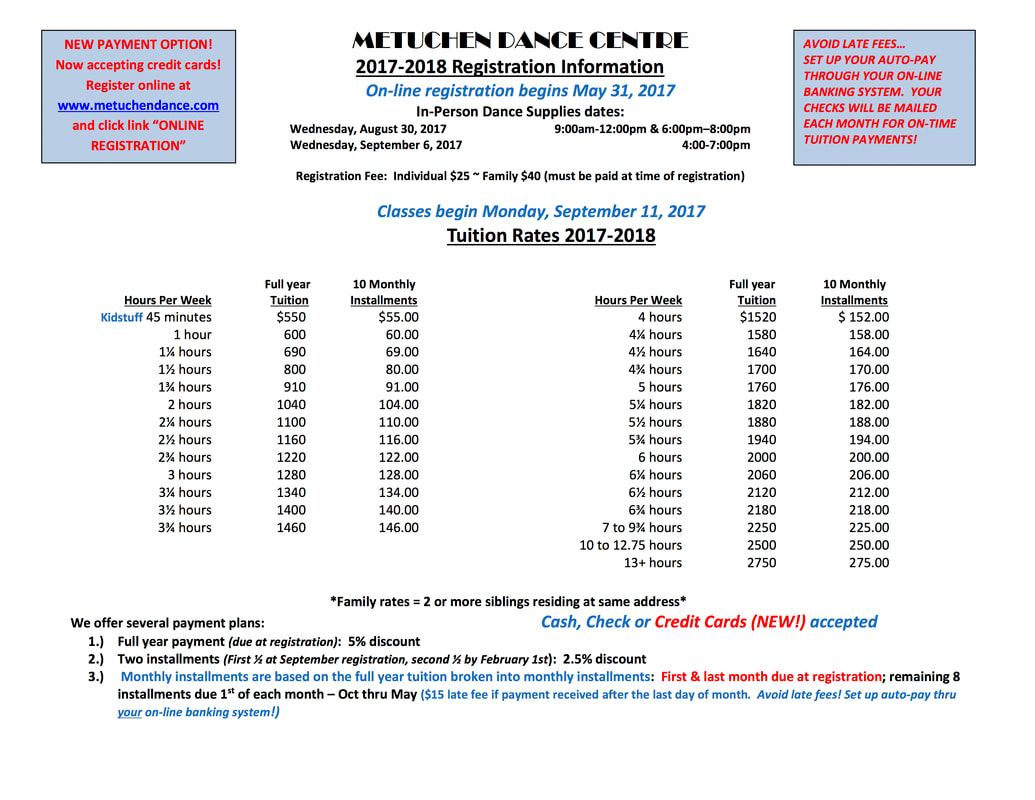 Several payment plans are available and must be selected at time of registration:

Full year payment: 5% discount
Two installments (First ½ at September registration, second ½ by February 1st): 2.5% discount
Monthly installments are based on the full year tuition conveniently broken into monthly installments: First & last month due at registration; remaining 8 installments due 1st of each month – Oct thru May
Please note that a
$15 late fee will be applied to your account if tuition payment is received after the last day of the month it is due. Avoid late fees! Set up auto-pay thru your on-line banking system!)
At the time of registration, Sept and June (first & last month) installments are required, as well as a $25.00 registration fee per child.
For families with more than one child there is a flat registration fee of $40.
CASH OR CHECK ONLY
A monthly $15 charge will be assessed on all balances in arrears for thirty (30) days or more. There is a $35.00 service charge for any check returned from the bank.
We do not accept post-dated checks.
AVOID LATE FEE'S...SET UP MONTHLY AUTO-PAY THRU YOUR ON-LINE BANKING SYSTEM